Pest Control for Long Island Food Service Industry
Whether you have a restaurant, bar or food processing plant, Regal Exterminators knows what to do to control pests. We know that the sighting of even one roach can turn a customer away, so we work hard on controlling the problems from public areas, to kitchens to storage areas. We have achieved this control with multi-store world wide chains, to mom and pop restaurants. We keep detailed service reports, mandated by the Health Department, and a good way to know the service is being done on a regular basis.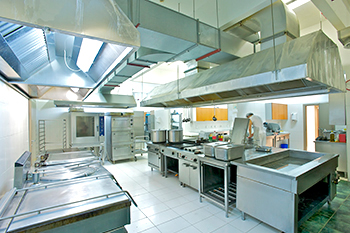 We use an Integrated Pest Management approach with the intention of using the least amount of pesticides to control the pests. We know the special needs and limitations of food industry facilities. We have an effective pest management program with proven effectiveness controlling pest activity safely beyond USDA/FDA food grade standards with corrective programming to control your present and future pest control problems.
Our service begins with a thorough inspection of the premises in order to locate problem areas. Our technicians can then focus on those areas, while always trying to locate new ones. We provide a log book with inspection reports, and space to mark pest sightings.